Product Description
Product Name:Flexible Universal Groove Quick Coupling/Hydraulic Quick Coupling
Other Product
Product Description
Key:grooved pipe fitting,steel pipe connector,hardware,elbow,steel pipe coupling
Material:ductile iron/35CrMo/alloy steel/Carbon Steel
Applicable occasion:Mining equipment,Fire fighting equipment,Marine
Surface Treatment:Spray or dip paint and other corrosion resistant treatment
Packaging:Plastic bags for internal use and wooden cases for external use
Shipping:FedEx,EMS,DHL,AIR or Sea
Payment:T/T,L/C,Money gram,Western union
Application:Fire,water supply,Mining pipe
The body is formed by automatic precision casting or precision forging, with high dimensional accuracy and excellent physical properties.
The sealing ring has the characteristics of high strength, antistatic, flame retardant, anti-tear, etc.The higher the pressure, the better the sealing performance.The selected materials are according to ASTM D2000 standard.The raw materials are imported.
The product has high reliability, fast installation and disassembly, flexible and convenient, easy to operate, less need for repair and maintenance.It can be reused.
The appearance is painted or sprayed with plastic, with excellent flame retardant and antistatic properties.They can easily find water leakage and seepage in the pipeline system.
Detailed Photos
Our Advantages
1. Rich manufacturing experience.
2. Design ability.
We have excellent design and development staff.
3. Perfect equipment.
All kinds of production equipment more than 80 sets, professional inspection, testing equipment more than 50 sets.
4. Strict quality control.
Product manufacturing quality in accordance with ISO90001 quality management system requirements.
5. Serve customers attentively.
(1) 24-hour specially-assigned personnel to solve problems for you.
(2) High production efficiency and punctual delivery.
(3) Perfect after-sales service.
Company Profile
HangZhou Tontr Pipeline System Co., Ltd. is located in the beautiful coastal city of HangZhou. It is a professional national-level high-tech industry engaged in the design, development, manufacture and sales of high-pressure pipeline systems.
The company has passed international management system certifications. Product design and development, production process, and quality control are strictly implemented in accordance with the ISO9001 quality management system requirements; product performance meets the requirements of FM, UL, GB5135.11, GB/T8259 and other domestic and foreign standards.
The main products for long-distance liquid supply system.The main function is to transport liquids such as high-pressure emulsion and high-pressure spray to the partial opening of the working face at a high pressure, to provide power for the hydraulic support of the working face, the self-movement of the loader and the tail of the belt conveyor, etc. Provide high pressure water.
The company has solved the connection and installation of pipeline systems for many large state-owned enterprises, and has won wide acclaim from customers.
Pursuing product quality and serving customers with heart is our company's philosophy.Hope we can cooperate with all customers who have needs for a long time.
FAQ
Q1: Are you a manufacturer?
A. Yes, we are A manufacturer, and our products have been certified by ISO and other international management systems.
Q2: What's your delivery time?
B. Depending on the order quantity and your location, it will take about 15-30 days.
Q3: What are your payment terms?
C. We accept 30% T/T in advance and 70% during shipment or at L/C sight.
Q4: Do you provide samples?
D: If you need some samples for testing, we can make them according to your requirements. Samples will be prepared and sent by express within a week, usually arriving within 4-7 days. You need to pay for the sample and shipping fee.
Q5: Can you design and manufacture specifically for customers?
E: Of course. Our design and development personnel can design and produce products according to your needs.
Q6:Could we pay a visit to your factory?
Yes,you are always welcome to our factory.
Packing&Shipping
Certifications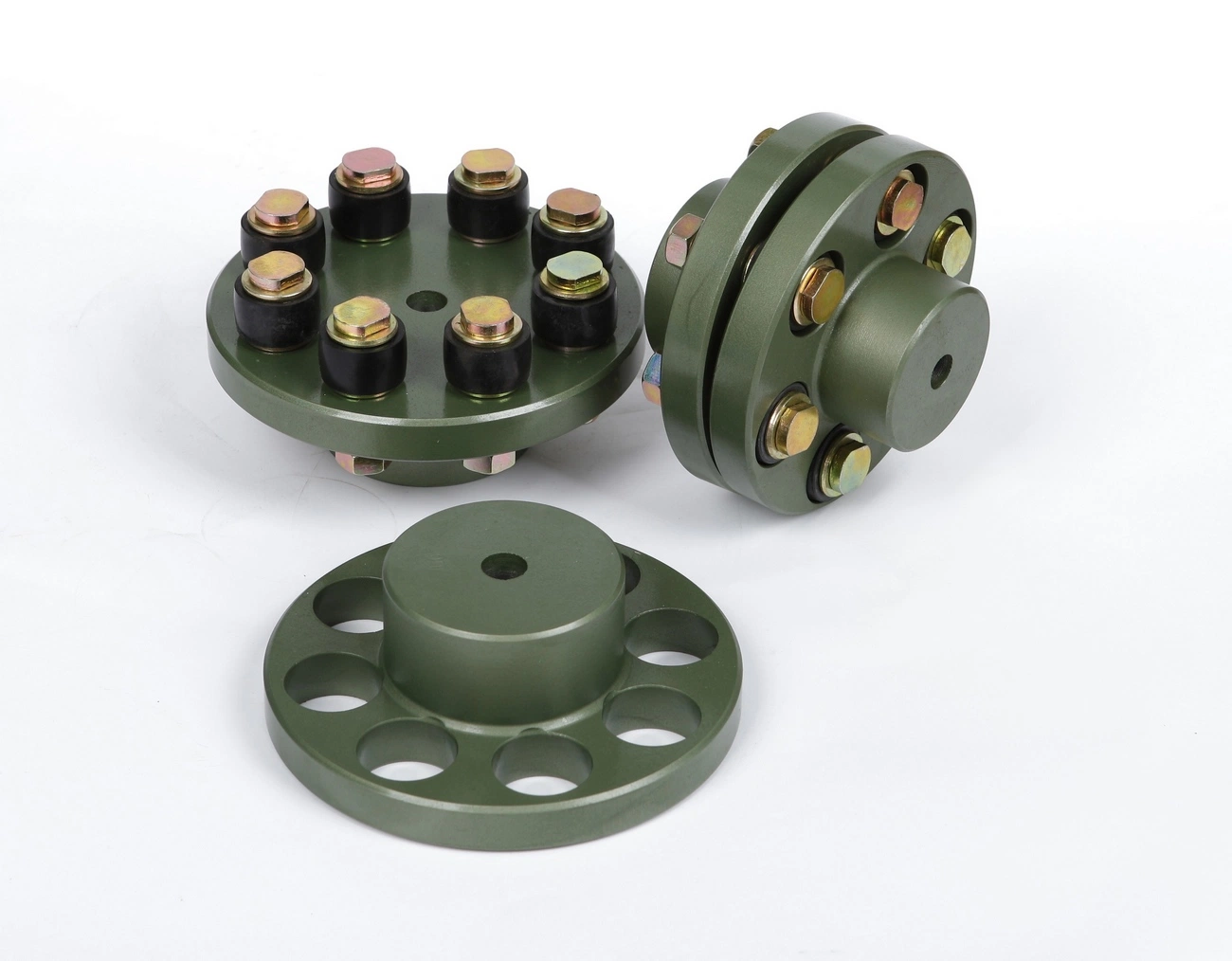 Can flexible couplings be used in food processing and pharmaceutical industries?
Yes, flexible couplings can be used in both the food processing and pharmaceutical industries under certain conditions. These industries have stringent requirements for equipment used in their processes, including hygienic design, cleanliness, and resistance to contamination. Here's how flexible couplings can be used in these industries:
Hygienic Design: In food processing and pharmaceutical applications, flexible couplings with hygienic designs are essential to prevent the accumulation of food particles, dust, or other contaminants. Stainless steel or FDA-approved materials are commonly used to ensure compliance with hygiene standards and ease of cleaning.
Cleanability: The equipment used in food processing and pharmaceutical industries must be easily cleanable to maintain product purity. Flexible couplings with smooth surfaces and no crevices or pockets that can trap particles are preferred.
Chemical Resistance: Some food processing and pharmaceutical applications involve the use of cleaning agents or chemicals. Flexible couplings must be resistant to these chemicals to prevent degradation and ensure long-term reliability.
Corrosion Resistance: In food processing and pharmaceutical environments, equipment is often exposed to washdowns and sanitizing solutions. Flexible couplings made of corrosion-resistant materials can withstand these conditions and maintain their performance over time.
Compliance with Standards: The food processing and pharmaceutical industries are subject to strict regulations and standards. Flexible couplings used in these industries should comply with relevant industry standards, such as FDA, EHEDG, or NSF standards.
Non-Toxic Materials: Flexible couplings used in direct contact with food or pharmaceutical products must be made of non-toxic materials that will not contaminate the process.
Resistant to Temperature Extremes: Some food and pharmaceutical processes involve extreme temperatures. Flexible couplings must be capable of withstanding high and low temperatures without compromising their integrity.
When selecting flexible couplings for food processing and pharmaceutical applications, it is essential to work closely with manufacturers and suppliers who understand the industry's unique requirements. Customized solutions may be necessary to ensure that the couplings meet the specific needs of the application and comply with industry standards.
Summary: Flexible couplings can be used in food processing and pharmaceutical industries when they meet the necessary hygiene, cleanability, chemical resistance, corrosion resistance, compliance with standards, and temperature resistance requirements. Proper selection and application of flexible couplings can contribute to the efficiency and reliability of equipment in these critical industries.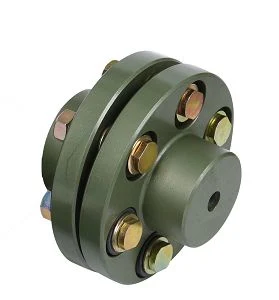 How does a flexible coupling handle torsional vibrations in rotating machinery?
A flexible coupling is designed to handle torsional vibrations in rotating machinery by providing a degree of flexibility and damping. Torsional vibrations are oscillations that occur in the drivetrain due to torque variations, sudden load changes, or other transient events. These vibrations can lead to resonance, excessive stress, and premature failure of components.
Flexible couplings mitigate torsional vibrations through the following mechanisms:
Torsional Compliance: Flexible couplings have an element, such as an elastomeric insert, that can deform or twist to absorb torsional shocks. When the drivetrain experiences torsional vibrations, the flexible element flexes, effectively isolating and dampening the vibrations before they propagate further.
Damping: Many flexible couplings have inherent damping properties, especially those with elastomeric components. Damping dissipates the energy of the torsional vibrations, reducing their amplitude and preventing resonance from occurring.
Tuned Design: Some flexible couplings are specifically designed with specific torsional characteristics to match the drivetrain's requirements. By tuning the coupling's stiffness and damping properties, engineers can ensure optimal torsional vibration control.
Torsional Stiffness: While flexible couplings provide flexibility to absorb vibrations, they also offer a degree of torsional stiffness to maintain the torque transmission efficiency between the shafts.
It is important to select the appropriate flexible coupling based on the specific torsional characteristics and requirements of the rotating machinery. Different applications may demand different types of couplings with varying levels of flexibility and damping. High-performance flexible couplings can effectively minimize torsional vibrations, protecting the drivetrain and connected equipment from excessive stress and potential damage.
Additionally, proper alignment of the flexible coupling during installation is crucial to ensure its optimal performance in mitigating torsional vibrations. Misalignment can introduce additional stresses and exacerbate torsional issues in the system. Regular inspection and maintenance of the flexible coupling will help identify any signs of wear or damage that may affect its ability to handle torsional vibrations effectively.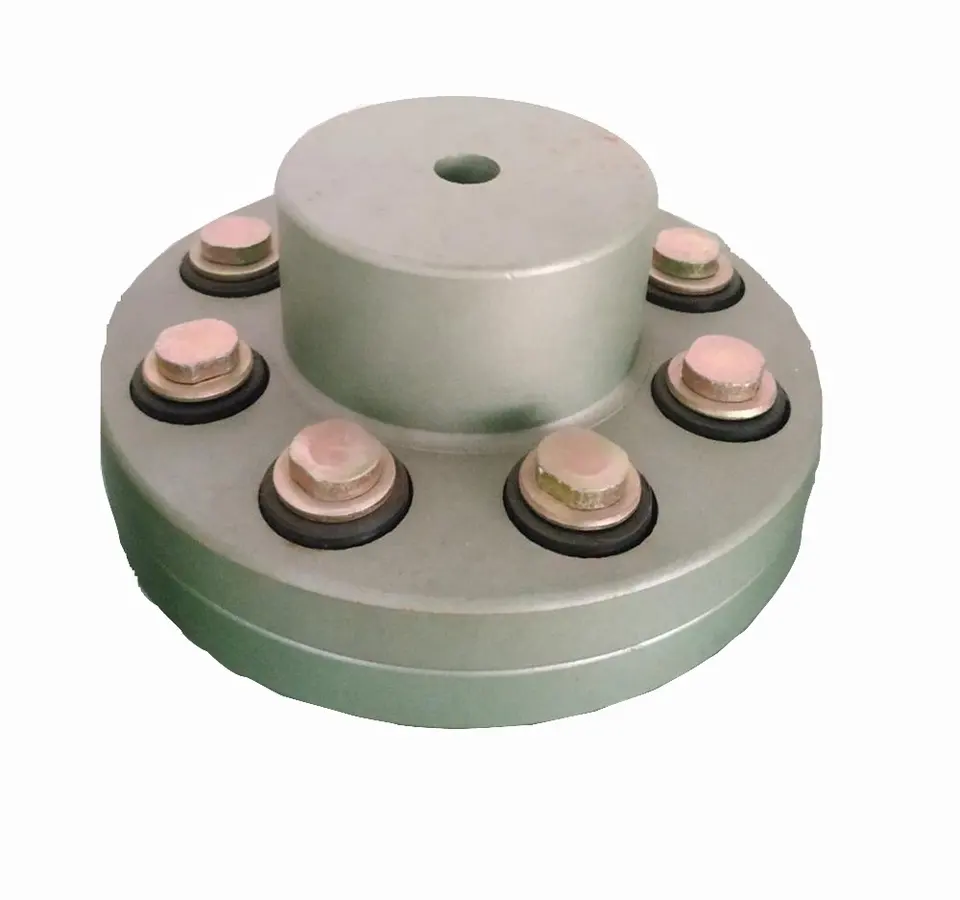 How does a flexible coupling handle angular, parallel, and axial misalignment?
A flexible coupling is designed to accommodate various types of misalignment between two rotating shafts: angular misalignment, parallel misalignment, and axial misalignment. The flexibility of the coupling allows it to maintain a connection between the shafts while compensating for these misalignment types. Here's how a flexible coupling handles each type of misalignment:
Angular Misalignment: Angular misalignment occurs when the axes of the two shafts are not collinear and form an angle with each other. Flexible couplings can handle angular misalignment by incorporating an element that can flex and bend. One common design is the "spider" or "jaw" element, which consists of elastomeric materials. As the shafts are misaligned, the elastomeric element can deform slightly, allowing the coupling to accommodate the angular offset between the shafts while still transmitting torque.
Parallel Misalignment: Parallel misalignment, also known as offset misalignment, occurs when the axes of the two shafts are parallel but not perfectly aligned with each other. Flexible couplings can handle parallel misalignment through the same elastomeric element. The flexible nature of the element enables it to shift and adjust to the offset between the shafts, ensuring continuous power transmission while minimizing additional stresses on the machinery.
Axial Misalignment: Axial misalignment, also called end-play misalignment, occurs when the two shafts move closer together or farther apart along their common axis. Flexible couplings can handle axial misalignment through specific designs that allow limited axial movement. For instance, some couplings use slotted holes or a floating member that permits axial displacement while maintaining the connection between the shafts.
By providing the capability to handle angular, parallel, and axial misalignment, flexible couplings offer several advantages for power transmission systems:
They help to prevent premature wear and damage to the connected equipment, reducing maintenance and replacement costs.
They minimize vibration and shock loads, enhancing the overall smoothness and reliability of the machinery.
They reduce the risk of equipment failure due to misalignment-induced stresses, improving the system's operational life.
They allow for easier installation and alignment adjustments, saving time and effort during setup and maintenance.
Overall, flexible couplings play a crucial role in handling misalignment and ensuring efficient power transmission in various industrial applications.



editor by CX 2023-09-18