Product Description
       Jingbang manufactures shaft collars in multiple styles to fit shafts ranging from 1/8″ to 6″ and 3mm to 150mm. They are made from select qualified bar stock in 303 & 316 stainless steel, black oxide and zinc plated carbon steel, high-strength aluminum, and engineered plastic. Our shaft collars have precisely controlled face to bore perpendicularity (identified by the grooved face) TIR ≤ .002″ (.05mm) with tighter tolerances on bearing locknuts. Perpendicularity is critical for alignment when a shaft collar is used as a load-bearing face, mechanical stop, or for mounting components. And we can also engrave the LOGO according to customer requirements
Product Name
Shaft collar
Size
1/8″ to 6″ and 3mm to 150mm. or non-standard according to your requirements.
Accept Material
AISI 303/304/316L, SUS 303/304/316, Aluminum 6061/6063/7075/2571, Brass/Bronze, Titanium etc.

Accept 

Finish

Machining, Plain, Polishing, Zinc- Plated, Black Oxide, Anodizing, Passivation, Galvanized nickel-alloy plated, Powder Coating, etc, as per your requirements.
Type
One-piece, Two-piece, Threaded, Shaft coupling, Heavy-duty, Mountable, Quick Clamping, Hex& D- Bore, Set screw
Standard
Metric, imperial
Packing Service
We generally packing fasteners to prevent them from colliding with each other during transportation to produce scratches and surface plating, also accept customization.
Sample Service
Free samples will be sent to you after confirming the order, and we will charge a sample fee for some products with high value.
We have stock of the following products, please contact us for the price!
 
ONE-PIECE: Carbon steel and black oxide

 

Bore size:

6mm,8mm,12mm,15mm,

16mm,18mm,20mm,22mm,25mm,

30mm,35mm,40mm,50mm,60mm,

70mm,75mm,80mm.

 
TWO-PIECES: Carbon steel and black oxide

Bore size:

6mm,8mm,12mm,15mm,

16mm,18mm,20mm,22mm,25mm,

30mm,35mm,40mm,50mm,60mm,

70mm,75mm,80mm.

 
SET-SCREW: Carbon steel and black oxide

Bore size:

 

8mm,10mm,13mm
CUSTOM DESIGNS
As a service to our customers, we offer our vast manufacturing experience and talents to meet special needs with custom parts. Our in-house engineering team has extensive experience designing and custom engineering solutions to meet your requirements. If you do not see what you are looking for in our standard line, please inquire about custom options.
Materials & Finishs
Packaging & Shipping
We can also purchase and complete packaging according to customer requirements, such as blister boxes, rustproof paper, pearl cotton packaging, and we promise not to make a penny on extra packaging.
Production Process
Our Advantages
Company Profile
FAQ
1, How to ensure Shaft collar every process's quality?
Every process will be checked by our quality inspection department which insures every product's quality. In the production of products, we will personally go to the factory to check the quality of products.
2, Shaft collar delivery time?
For Shaft collar we have stock, within 15 days; If customized, according to your quantity, about 20-25days.
3, What is your payment method?
Paypal, Alibaba, 30% value of T/T in advance and other 70% balance before shipping. For small order less than1000USD, would suggest you pay 100% in advance to reduce the bank charges.
4, Can you provide Shaft collar sample?
Sure, for stocked Shaft collar, we will provide free Shaft collar samples and you will be charged for shipping.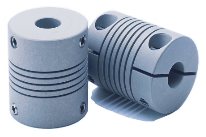 Exploring the Use of Elastomeric Materials in Flexible Shaft Couplings
Elastomeric materials play a crucial role in the design and function of flexible shaft couplings. These materials, commonly known as elastomers, are rubber-like substances that exhibit high elasticity and flexibility. They are widely used in various types of flexible couplings due to their unique properties and benefits:
1. Damping and Vibration Absorption:
Elastomeric materials have excellent damping characteristics, meaning they can absorb and dissipate vibrations and shocks. This property is particularly useful in applications where vibration control is essential to protect sensitive equipment and improve overall system performance.
2. Misalignment Compensation:
Flexible shaft couplings with elastomeric elements can accommodate different types of misalignments, including angular, parallel, and radial misalignments. The elasticity of the material allows for limited movement between the shafts while still transmitting torque efficiently.
3. Torsional Flexibility:
Elastomers offer torsional flexibility, which allows them to twist and deform under torque loads. This feature helps to minimize torsional stresses and torsional backlash, making them suitable for applications requiring precise motion control.
4. Shock and Impact Resistance:
Due to their high resilience, elastomers can withstand sudden shocks and impacts without permanent deformation. This property makes them ideal for use in machinery subjected to varying loads or rapid changes in torque.
5. No Lubrication Requirement:
Elastomeric couplings are often maintenance-free because the elastomer material does not require additional lubrication. This reduces maintenance costs and simplifies the overall system upkeep.
6. Electric Isolation:
In certain applications, elastomeric materials can provide electrical isolation between the driving and driven components. This can help prevent the transmission of electrical currents or static charges through the coupling.
7. Corrosion Resistance:
Many elastomers used in couplings are resistant to corrosion, making them suitable for use in challenging environments where exposure to chemicals or moisture is a concern.
8. Easy Installation:
Elastomeric couplings are often designed for ease of installation and replacement. Their flexibility allows for simple and quick assembly onto the shafts without the need for special tools or complex procedures.
Given these advantages, elastomeric materials are popular choices for various flexible shaft couplings, including jaw couplings, tire couplings, and spider couplings. However, it is essential to select the right elastomer material based on the specific application requirements, such as temperature range, chemical compatibility, and torque capacity.
"`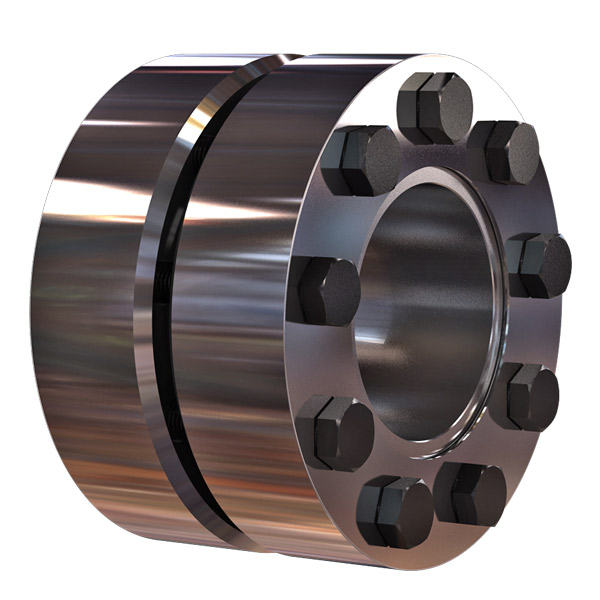 Comparing Shaft Couplings with Other Types of Couplings in Performance
Shaft couplings are essential components in mechanical power transmission systems, and their performance characteristics vary depending on the coupling type. Let's compare shaft couplings with other common types of couplings:
1. Shaft Couplings:
Shaft couplings come in various designs, including flexible and rigid couplings. They are widely used in a broad range of applications due to their ability to transmit torque and accommodate misalignments between rotating shafts. Flexible shaft couplings, with elastomeric or metallic elements, offer good misalignment compensation and damping characteristics. Rigid couplings, on the other hand, provide precise torque transmission and are ideal for applications where shafts are well-aligned.
2. Gear Couplings:
Gear couplings are robust and designed for heavy-duty applications. They consist of two external gear hubs with internal gear teeth that mesh together. Gear couplings can handle high torque, high-speed, and angular misalignment. They are often used in demanding industries such as steel, mining, and paper manufacturing.
3. Grid Couplings:
Grid couplings feature a flexible grid element between the two halves of the coupling. They provide excellent shock absorption and misalignment compensation. Grid couplings are commonly used in pumps, compressors, and other industrial machinery.
4. Disc Couplings:
Disc couplings utilize flexible metallic discs to transmit torque and compensate for misalignment. They offer high torsional stiffness, making them suitable for applications requiring precise motion control, such as robotics and CNC machines.
5. Jaw Couplings:
Jaw couplings consist of two hubs with elastomeric spider inserts. They are easy to install, have good misalignment capabilities, and offer electrical isolation between shafts. Jaw couplings are widely used in light to medium-duty applications.
6. Oldham Couplings:
Oldham couplings have three discs—two outer discs with slots and a central disc with a tongue that fits into the slots. They provide excellent angular misalignment compensation while maintaining constant velocity between shafts. Oldham couplings are commonly used in printing machines and conveyors.
7. Beam Couplings:
Beam couplings are made from a single piece of flexible material with spiral cuts. They offer good misalignment compensation and torsional flexibility, making them suitable for precision equipment like encoders and servo motors.
The choice of coupling depends on the specific requirements of the application, including torque, speed, misalignment compensation, environmental conditions, and space limitations. Each coupling type has its strengths and limitations, and selecting the right coupling is crucial to ensure optimal performance and reliability in the mechanical system.
"`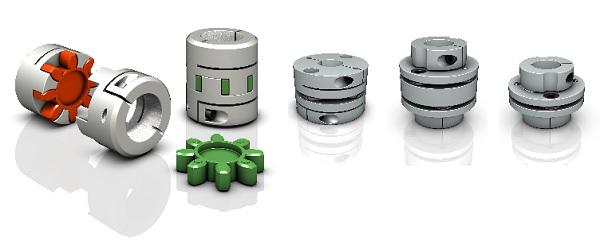 How Does a Flexible Shaft Coupling Differ from a Rigid Shaft Coupling?
Flexible shaft couplings and rigid shaft couplings are two distinct types of couplings, each designed to serve different purposes in mechanical power transmission. Here are the key differences between the two:
1. Flexibility:
The most significant difference between flexible and rigid shaft couplings is their flexibility. Flexible couplings are designed with elements that can deform or flex to accommodate misalignments between the shafts. This flexibility allows for angular, parallel, and axial misalignments, making them suitable for applications where shafts are not perfectly aligned. In contrast, rigid couplings do not have this flexibility and require precise alignment between the shafts.
2. Misalignment Compensation:
Flexible couplings excel in compensating for misalignments, making them ideal for applications with dynamic conditions or those prone to misalignment due to thermal expansion or vibrations. Rigid couplings, on the other hand, are used in applications where perfect alignment is critical to prevent vibration, wear, and premature failure.
3. Damping Properties:
Flexible couplings, particularly those with elastomeric or flexible elements, offer damping properties, meaning they can absorb and reduce shocks and vibrations. This damping capability helps protect the connected equipment from damage and enhances system reliability. Rigid couplings lack this damping ability and can transmit shocks and vibrations directly between shafts.
4. Torque Transmission:
Both flexible and rigid couplings are capable of transmitting torque from the driving shaft to the driven shaft. However, the torque transmission of flexible couplings can be limited compared to rigid couplings, especially in high-torque applications.
5. Types of Applications:
Flexible couplings find applications in a wide range of industries, especially in situations where misalignment compensation, vibration damping, and shock absorption are essential. They are commonly used in conveyors, pumps, compressors, printing presses, and automation systems. Rigid couplings are used in precision machinery and applications that demand perfect alignment, such as high-speed spindles and certain types of precision equipment.
6. Installation:
Flexible couplings are relatively easier to install due to their ability to accommodate misalignment. On the other hand, rigid couplings require careful alignment during installation to ensure proper functioning and prevent premature wear.
The choice between a flexible and a rigid shaft coupling depends on the specific requirements of the application. If misalignment compensation, damping, and flexibility are critical, a flexible coupling is the preferred choice. If precision alignment and direct torque transmission are essential, a rigid coupling is more suitable.
"`




editor by CX 2023-09-13