Product Description
The Advantages of Quick Lock Pipe Couplings in Tunnel and Mine Slurry Systems
In the realm of tunnel and mine slurry systems, the choice of pipe couplings plays a crucial role in ensuring efficient and reliable operations. Among the various options available, quick lock pipe couplings have emerged as the preferred choice for many industry professionals. Today, we delve into the reasons behind this widespread adoption and shed light on the key benefits they offer.
One of the primary advantages of quick lock pipe couplings is their exceptional ease of installation. These couplings are designed to be quickly and securely connected, eliminating the need for complex and time-consuming procedures. This not only saves valuable time but also reduces labor costs, making them a cost-effective solution for tunnel and mine projects.
Furthermore, quick lock pipe couplings boast remarkable versatility. They can be easily adapted to various pipe sizes and materials, ensuring compatibility with different slurry systems. This flexibility allows for seamless integration into existing infrastructure, minimizing the need for extensive modifications or replacements.
Another key point to consider is the superior sealing capability of quick lock pipe couplings. The tight and reliable connection they provide prevents leakage, which is of utmost importance in tunnel and mine slurry systems. By minimizing the risk of slurry leakage, these couplings contribute to maintaining a safe and environmentally friendly working environment.
Moreover, quick lock pipe couplings exhibit excellent resistance to corrosion and wear. The harsh conditions often encountered in tunnel and mine operations can take a toll on equipment, but these couplings are specifically designed to withstand such challenges. Their durability ensures a longer service life, reducing maintenance requirements and enhancing overall system reliability.
We could provide Pipe coupling for quick connecting pipes, pressure up to 10Mpa:
| | |
| --- | --- |
| Item | Data |
| Size | DN200mm—-DN700mm |
| Steel grade | ZG230-450 |
| MOQ | 10PCS |
| Usage | For tunnel's slurry pipe connecting |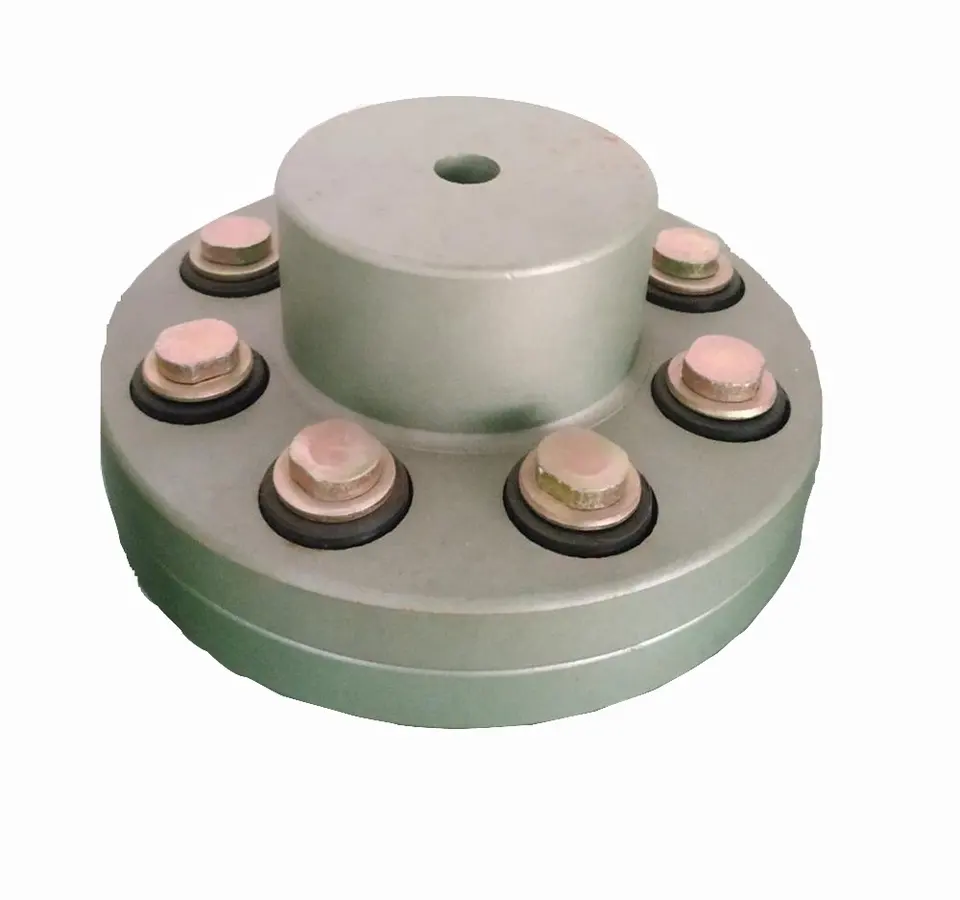 Can flexible couplings be used in heavy-duty applications such as mining and construction?
Yes, flexible couplings can be used in heavy-duty applications such as mining and construction, where the equipment operates under challenging conditions and encounters high loads, vibrations, and misalignments. Flexible couplings offer several advantages that make them suitable for these demanding environments:
Misalignment Compensation: Heavy-duty equipment in mining and construction may experience misalignment due to the rough terrain, uneven surfaces, or heavy loads. Flexible couplings can handle both angular and parallel misalignment, ensuring smooth power transmission even in these adverse conditions.
Shock and Vibration Absorption: Mining and construction operations often involve high-impact loads and vibrations. Flexible couplings can dampen and absorb these shocks, protecting the connected components from damage and reducing wear and tear on the equipment.
Torsional Stiffness: While flexible couplings are designed to accommodate misalignment, they still maintain a certain level of torsional stiffness to transmit torque efficiently. This is crucial in heavy-duty applications, where high torque is required to drive the machinery.
Corrosion and Contamination Resistance: In mining and construction environments, equipment may be exposed to dust, dirt, water, and chemicals. Flexible couplings made from corrosion-resistant materials can withstand these harsh conditions, ensuring reliable performance and longevity.
High Torque Transmission: Heavy-duty machinery often requires high torque transmission between the driving and driven components. Flexible couplings are capable of transmitting high torque efficiently, which is essential for the operation of large-scale equipment.
Reduced Downtime: The robustness and reliability of flexible couplings in heavy-duty applications contribute to reduced downtime. By minimizing the impact of misalignment, shocks, and vibrations, flexible couplings help prevent unexpected breakdowns and maintenance issues.
When selecting a flexible coupling for heavy-duty applications, it's important to consider the specific requirements of the machinery and the operating conditions. Factors such as the type of equipment, torque and speed requirements, environmental conditions, and expected loads should be taken into account.
Overall, flexible couplings are a versatile solution for power transmission in heavy-duty applications, providing the necessary flexibility, durability, and performance to withstand the challenges posed by the mining and construction industries.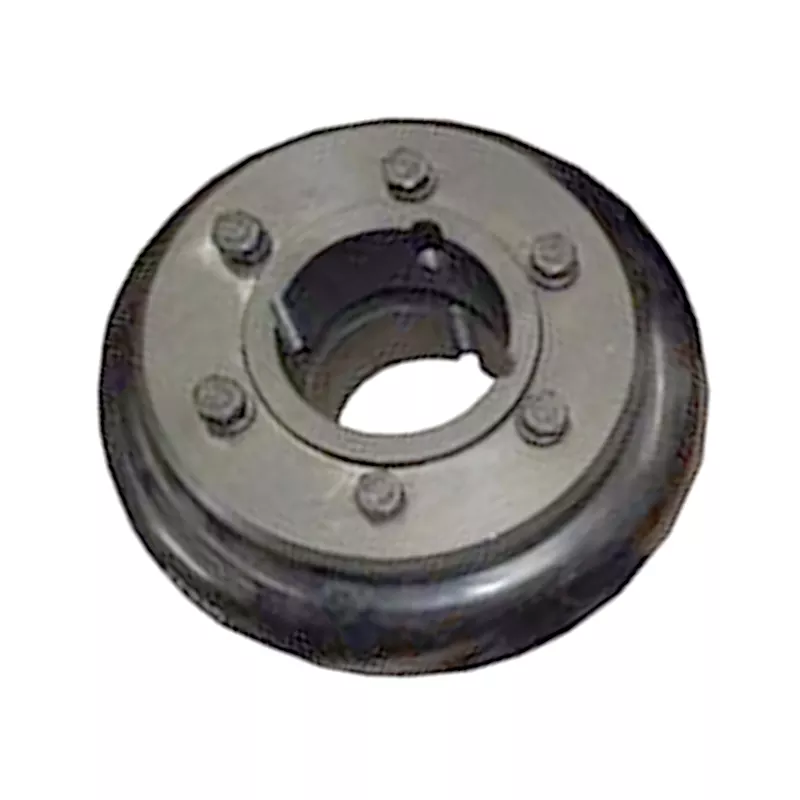 Can flexible couplings be used in high-temperature environments, such as furnaces and kilns?
Flexible couplings can be used in high-temperature environments, such as furnaces and kilns, but the selection of the appropriate coupling is crucial to ensure reliable performance and longevity under these extreme conditions. Here are some key considerations:
Material Selection: The choice of materials is critical when using flexible couplings in high-temperature applications. Look for couplings made from heat-resistant materials that can withstand the elevated temperatures without experiencing significant degradation. Common materials used for high-temperature couplings include stainless steel, high-temperature alloys, and certain types of elastomers designed for heat resistance.
Lubrication: High temperatures can cause lubricants to break down or evaporate more quickly. Some flexible couplings may require specialized high-temperature lubricants to ensure smooth operation and reduce wear at elevated temperatures. Check the manufacturer's recommendations for lubrication in high-temperature environments.
Thermal Expansion: In high-temperature applications, the equipment and shafts may experience thermal expansion, leading to misalignment. Flexible couplings with higher misalignment capabilities may be necessary to accommodate these thermal effects and prevent additional stress on the system.
Torsional Stiffness: Consider the required torsional stiffness for the specific application. In high-temperature environments, couplings may experience changes in stiffness due to temperature variations. It is essential to choose a coupling with appropriate torsional characteristics for the intended operating temperature range.
Application Specifics: Evaluate the specific operating conditions of the furnace or kiln, including the maximum and fluctuating temperatures, vibration levels, and potential exposure to chemicals or other harsh elements. Choose a coupling that can withstand these conditions without compromising performance or safety.
Coupling Type: Different types of flexible couplings offer varying degrees of heat resistance and performance capabilities. For example, certain types of disc couplings or metal bellows couplings are more suitable for high-temperature environments due to their robust construction and resistance to heat.
Regular Maintenance: In high-temperature applications, couplings may be subject to more stress and wear. Regular inspection and maintenance are essential to monitor the coupling's condition, lubrication, and alignment to ensure it continues to function optimally in the challenging environment.
Overall, flexible couplings can be utilized in high-temperature environments, but it is vital to choose a coupling specifically designed and rated for these conditions. Working closely with coupling manufacturers and considering the specific demands of the application will help ensure that the selected coupling can handle the challenges posed by furnaces, kilns, and other high-temperature equipment, providing reliable power transmission and contributing to the overall efficiency and safety of the system.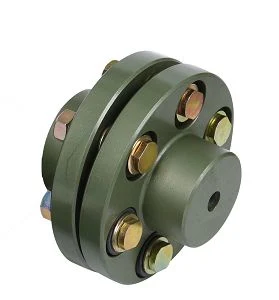 How does a flexible coupling impact the overall reliability of connected equipment?
A flexible coupling significantly impacts the overall reliability of connected equipment in several ways:
Misalignment Compensation: Flexible couplings can accommodate both angular and parallel misalignment between connected shafts. By allowing for misalignment, the coupling reduces the stress and wear on bearings, seals, and other rotating components. This feature prevents premature failure of these components, contributing to improved reliability and extended equipment lifespan.
Vibration Damping: Flexible couplings possess inherent damping properties due to their elastomeric or flexible elements. These elements absorb and dissipate vibrations generated during the operation of machinery. By dampening vibrations, the coupling protects the connected equipment from excessive oscillations, reducing fatigue and preventing mechanical failures. This enhanced vibration control increases the reliability of the system.
Shock Load Absorption: In applications with sudden load variations or shock loads, such as in heavy machinery or high-speed equipment, a flexible coupling acts as a shock absorber. It can absorb and dissipate the impact energy, protecting the machinery from damage caused by sudden loads. The ability to absorb shock loads contributes to the overall reliability of the connected equipment.
Reduced Wear and Tear: The flexibility of the coupling minimizes stress and wear on rotating equipment. It allows for slight movements and misalignments, reducing friction and stress on bearings and other critical components. This reduction in wear and tear lowers the frequency of maintenance and replacement, increasing the overall reliability of the equipment.
Compensation for Thermal Expansion: Temperature changes in machinery can lead to thermal expansion or contraction of shafts. A flexible coupling can compensate for these thermal effects, ensuring that the machinery remains properly aligned even as temperature conditions fluctuate. This compensation prevents binding and misalignment, promoting reliable performance.
Protection Against Overloads: Flexible couplings help protect connected equipment from overloads and torsional vibrations. They act as a mechanical fuse, disconnecting the driveline when an overload occurs, thus preventing damage to expensive machinery. This safety feature enhances the overall reliability and reduces the risk of catastrophic failures.
Easy Maintenance and Alignment: Flexible couplings are designed for easy installation and alignment. This feature simplifies maintenance procedures, making it easier to inspect and replace couplings when necessary. Properly aligned couplings lead to improved equipment performance and longevity, enhancing overall reliability.
By compensating for misalignment, damping vibrations, absorbing shock loads, reducing wear and tear, and providing other protective features, a flexible coupling significantly improves the reliability of connected equipment. It extends the lifespan of critical components, minimizes downtime, and ensures smooth and efficient operation, making it a valuable component in various industrial applications.



editor by CX 2023-08-18